From various documents, we can gather Joseph lived in several different houses in Steeple Aston.
Determining the actual buildings this information relates to will require some extra research. The village is centred around a rectangle formed by the roads North Side, Paines Hill, South Side and Water Lane. All the properties Joseph and his family occupied are around the south-east corner of this rectangle. Joseph Wilkins produced a drawing of the village around 1867 and the areas relating to the Bishop family's moves over time are shown below, superimposed on the drawing. The numbers relate to the order of occupation.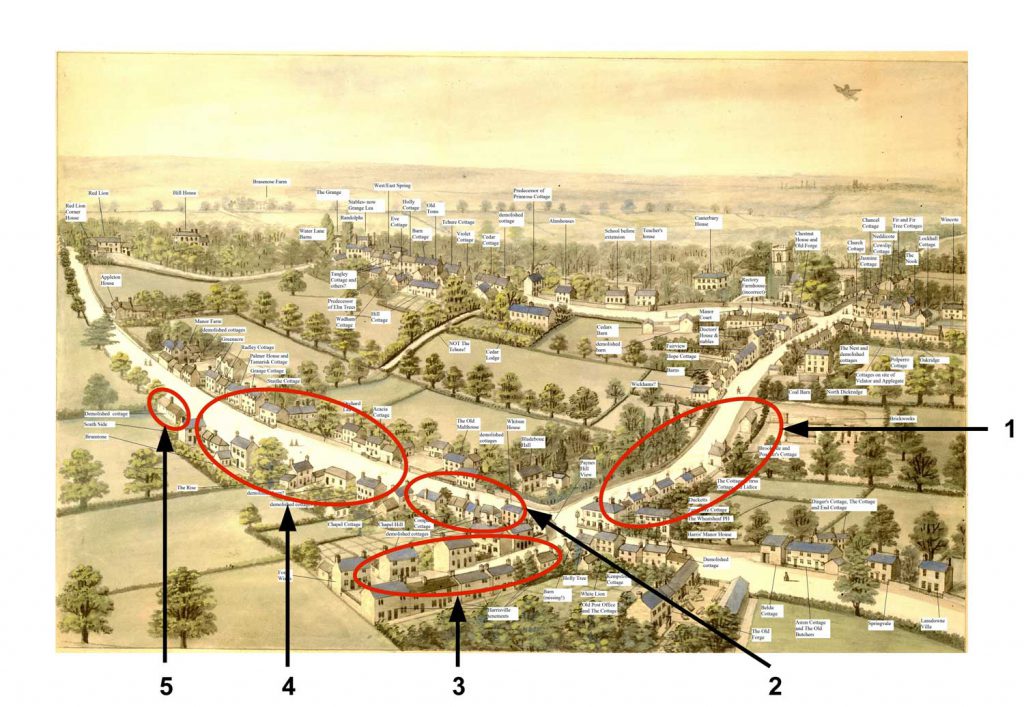 Although some of the houses they lived in have since been demolished (so there are no photos of them), a few photographs and postcards exist of the village streets around the early part of the 20th century, towards the end of the time the family were in the village.